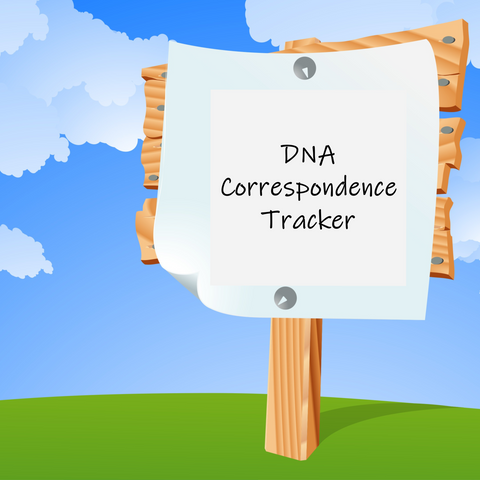 FREE DNA Correspondence Tracker
One of the things that I've found really useful for tracking my DNA matches is my DNA Correspondence Tracker. I know we all think we'll remember what we said to who at all the DNA sites but just in case you might find this download handy.  It's not fancy but it's FREE and as a Bonus, there is a tab for tracking your genealogy correspondence as well. 
Just put this in your cart and you're ready to go. 
If you find this useful be sure to leave a review 
You will be asked to set up an account but if you don't want to be advised of news and exclusive offers please uncheck the box. 
---
We Also Recommend
---