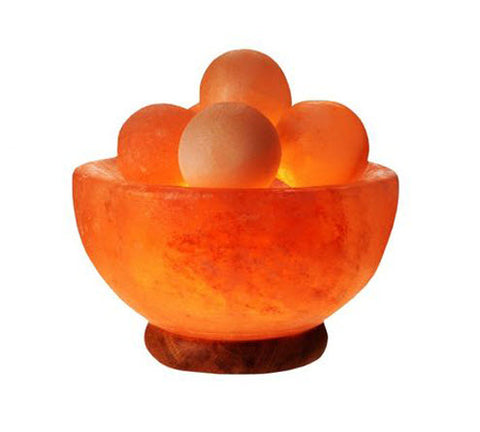 Salt Lamp - Fire Bowl With Massage Balls
A stunning carved Fire Bowl with carved balls that can be used for massage. All 100% Pure Himalayan salt lamp that weighs 7 lbs. 12 oz. stands 7" tall and includes a polished wooden base. 
Benefits of Salt Lamps
Himalayan Salt Lamps produce negative ions (anions) which are scientifically proven to enhance health, environment, and well-being. High levels of anions are found in natural surroundings such as mountains, forests, and waterfalls. They help neutralize the positive ions emitted from televisions, computers, artificial air conditioners, etc. Fight free radicals while enhancing the beauty of your home and office. Carved by local artisans in Northern Pakistan.
---
We Also Recommend
---